Ash
---
Ash is the smallest of our cats. She's a dilute tortoiseshell, and loves to be near "her" people, though she's shy around strangers.
Ash relaxes on the Clemson throw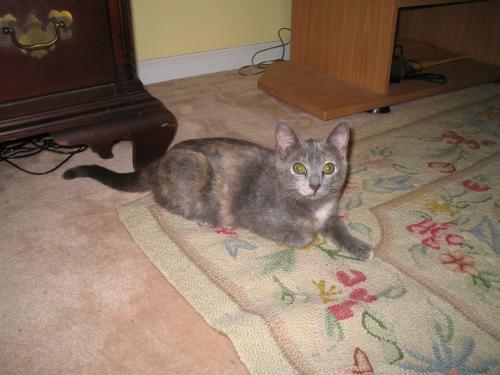 Tiny Ash!
Ash is good at jumping and climbing. Her latest target is the fireplace in the den, which seems appropriate.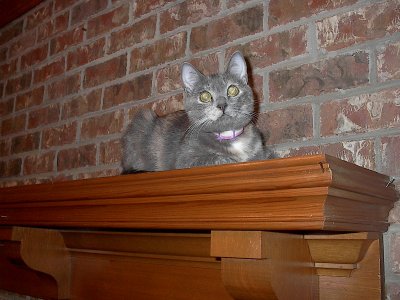 Ash conquers the fireplace.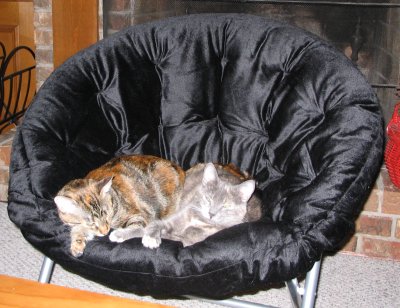 Ash shares the "Planet Chair" with Rusty.
Here's a short video clip (5.1M download) of Ash: ash.avi
(Linux users should be able to play the video clip with mplayer.)