Sleep well, Nick!
June 3, 1998 - June 17, 2004
---
Here is a memorial to our cat Nick (also known as "Puce").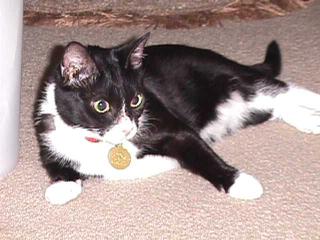 A young Puce ... on a good hair day!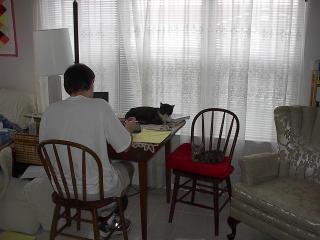 Puce helps with work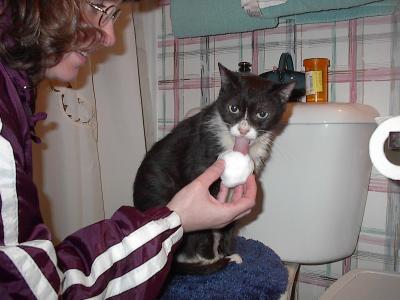 Puce enjoys the non-yellow snow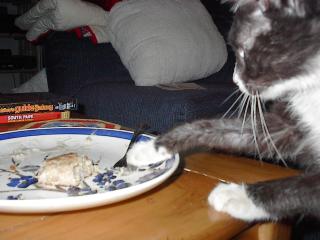 Puce learns to use a fork
Puce liked to lay down with his peeps!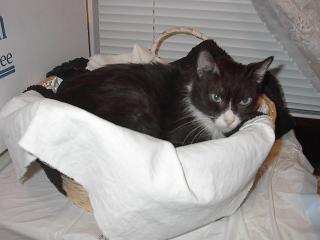 Or by himself in a basket...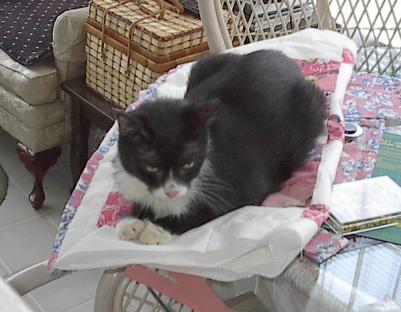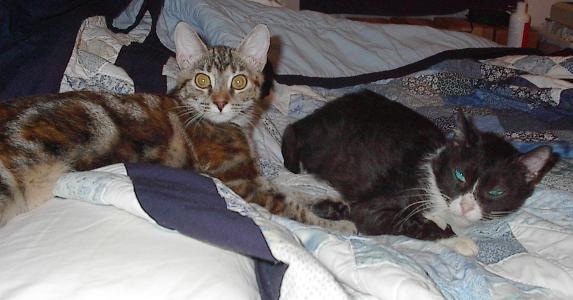 He also loved QUILTS!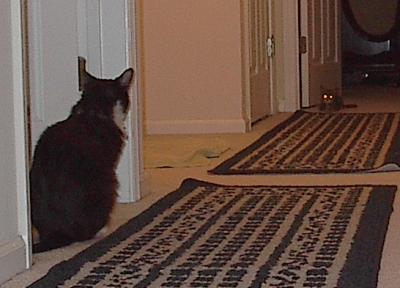 Here's one of the first encounters between Puce and Rusty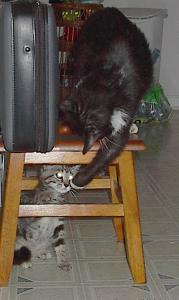 Puce battle!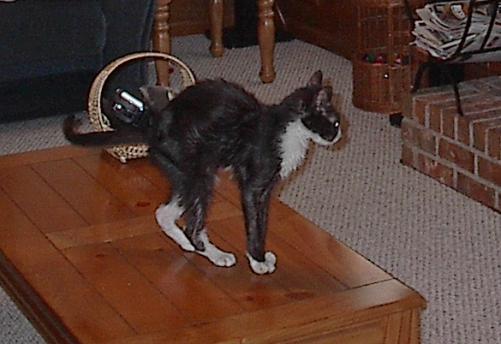 Puce liked the new house.
... and the OUTSIDE!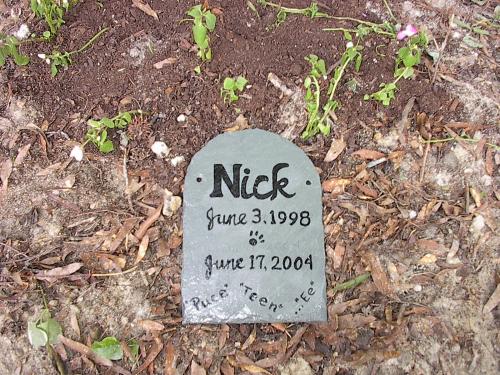 We miss you, Mr. Puce!