Rusty
---
Rusty is the queen of the house, and the boss of all the other cats. She also enjoys talking to cardinals through the window.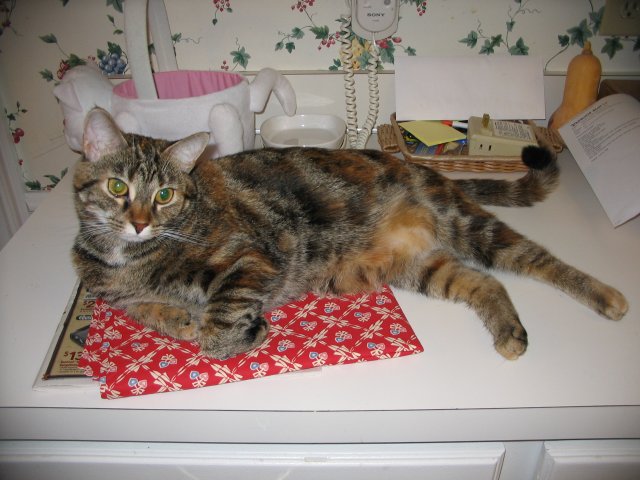 Rusty must approve all new fabric acquisitions.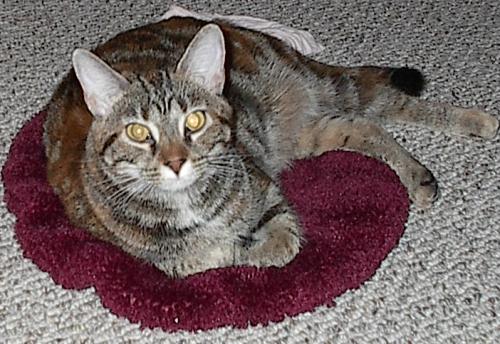 Anything that falls on the floor belongs to Rusty.
One of Rusty's favorite hangouts is the "Planet Chair".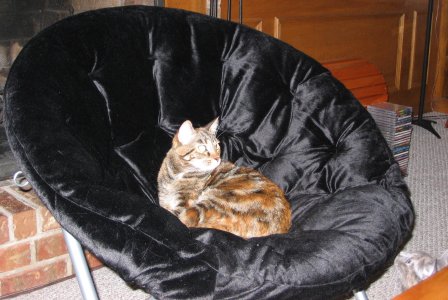 The "Planet Chair" also belongs to Rusty.